Our practice accepts insurance from the following companies.

Careington
The Careington Dental Network is one of the fastest growing independently owned dental networks nationwide, providing our Livingston area patients with affordable dental care - without interfering with the dentist-patient relationship. More than 65,000 general dentists and specialists offer Careington's discount fee-for-service (POS) and PPO plans nationwide.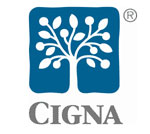 CIGNA
CIGNA offers a variety of dental plans and dental insurance to our Livingston area patients, including CIGNA Dental Care (DHMO), CIGNA Dental PPO or CIGNA Traditional.

Delta Dental
Delta Dental Plans Association is a not-for-profit organization with some for-profit affiliates as member companies. Through its 39 independent member companies, it offers national dental coverage to our Livingston dental patients - administering programs and reporting systems that provide employees and individuals with quality, cost-effective dental benefits and superior customer service.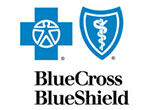 Blue Cross Blue Shield
Blue Cross and Blue Shield companies nationwide provide healthcare benefits to our Livingston dental patients as well as across the country and around the world. With access to the care you need and when you need it - Blue Cross and Blue Shield policy holders can have peace of mind when at home or traveling abroad.

MetLife
MetLife offers our Livingston area patients a range of competitively priced dental insurance benefits plans for companies of all sizes.

Aetna
Aetna is a national leader of health and related benefits offering dental insurance to our Livingston patients, as well as health insurance, pharmacy, and life insurance products for individuals, medicare insurance and disability.

Ameritas Dental Insurance
At Ameritas Group, we put our customers first. And second. And third. Always. That's why we're able to provide over 4.8 million people with quality dental, vision and hearing care plans that fit their specific needs. And why we're ready and able to provide millions more with the same impeccable service.

Safeguard Insurance
For 30 years, SafeGuard, part of the MetLife family of companies, has been a leader in the dental benefits industry. They provide a variety of dental care programs, currently serving over one million dental HMO members. SafeGuard does this with the support and partnership of more than 12,000 dental care practitioners in California, Texas and Florida.
Don't be embarrassed any longer
A negative self image can be detrimental to many facets of your life. Livingston area dentist Dr. Robert Tanne understands the positive life-changing power that a healthy and beautiful smile can bring to you. Here at Robert F. Tanne, DMD, PA, we don't want you to be embarrassed any longer. Why not take your smile - and even your life - to a new level of self-confidence and beauty?
Dentures that look great and last
If you're looking for dentures that look great and last, look no further than Robert F. Tanne, DMD, PA located in the Livingston, NJ area. Robert Tanne, D.M.D. will assess your needs and fit you with durable, comfortable, natural-looking dentures - at a price you can afford.
Safe, effective dental anesthesia
With dental anesthesia, Livingston area dentist Robert Tanne, D.M.D. you can have extensive dental treatments done during one appointment. You won't feel any discomfort during the procedure.
Your oral health is too important to put off. Feel free to talk to us about how dental anesthesia can make your life easier, and your teeth healthier.
Help with dental anxiety
If you suffer from dental anxiety in the Livingston area, Dr. Tanne can help. We offer several options that can make your dental treatments pleasant and stress-free. Our team at Robert F. Tanne, DMD, PA is trained to help you feel comfortable. You'll be able to feel relaxed while receiving the friendly, professional oral care you deserve.
Friendly, caring staff
The friendly, caring staff of Robert F. Tanne, DMD, PA in the Livingston, New Jersey area strive to make you feel comfortable and well-cared for at your dentist appointment. Robert Tanne, D.M.D. is committed to serving you and your family's dental needs, year after year. Come and see what we have to offer in a professional setting where top-notch customer service still matters.